Player Profile Page
Each player that makes it onto your league leaderboard has their own player profile page that lists their stats. Click on a name from the listing on your league leaderboard to access a player profile page.
Non-Verified Player Profile
When you click a name from your leaderboards, this window will open displaying the players' basic Tournament stats.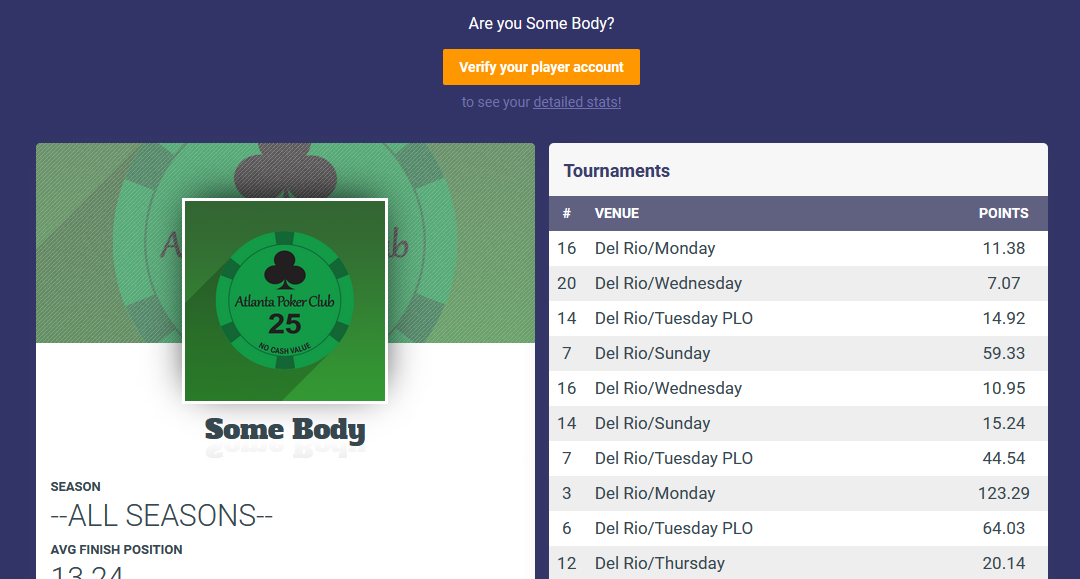 How To Verify Your Player Profile
A Verified Player is one who received points, is listed on the leaderboards and has gone through the simple email verification process. This allows you to login to the system as a Player and see your Player Profile page with detailed stats, you'll be able to add an avatar, change your page colors and share on social media. To verify yourself as a player, do the following:
Find and click your name on your League Leaderboard.
Click the verify account link on your player profile page.
Then click the verify account link.
Follow the instructions to finish verifying your account.
Verified Player Login
Verified Player Profile Example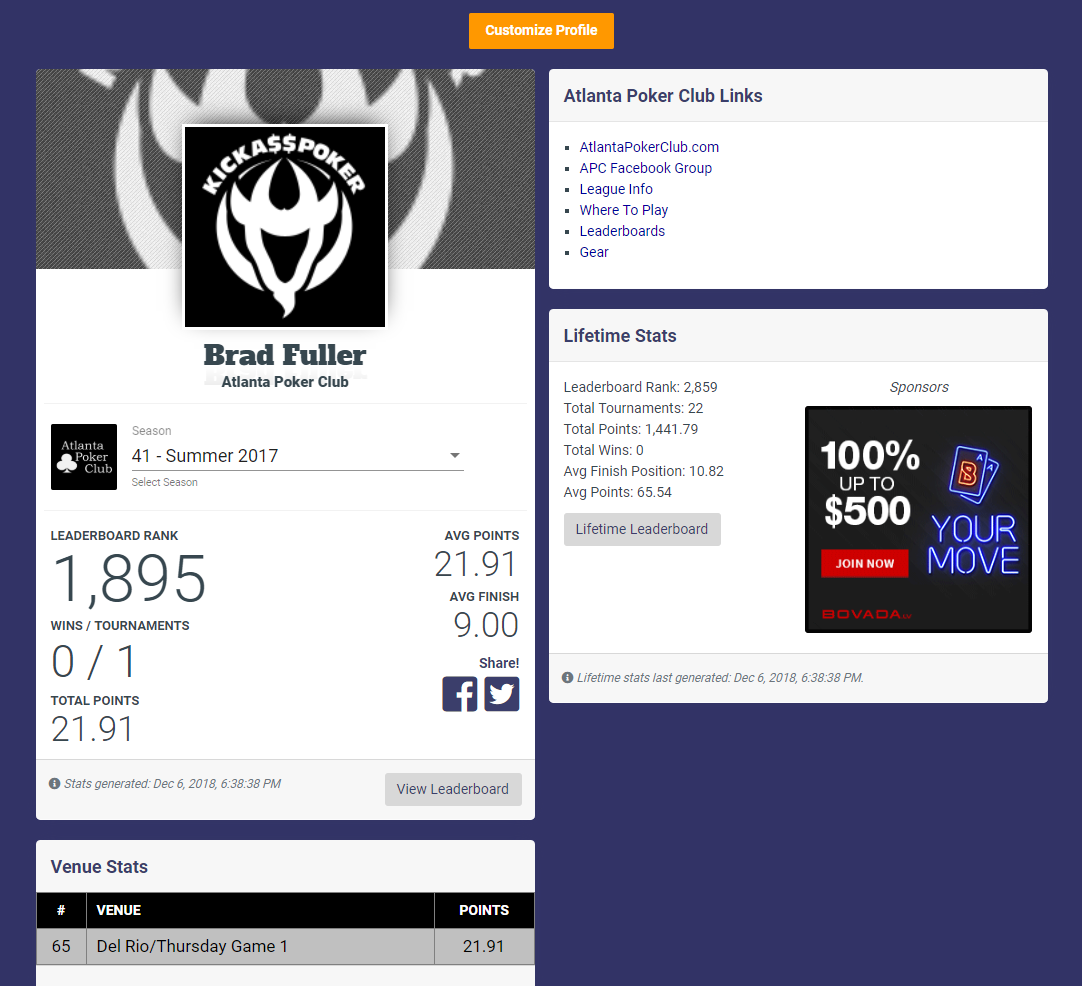 A verified Player Profile contains these player stats:
Current Leaderboard Rank
Wins / Tournaments
Total Points
Avg Points
Avg Finish Position
Lifetime Stats
Upload Your Custom Avatar
Change Your Player Profile Colors
Note: Click the 'Customize Profile' button to change your colors and add an avatar.