You will find the following information on your Dashboard:
Account Info

Your account info contains the following:
Account Type: Free or Executive
Executive Terms link: On Executive Accounts only
Account Dates: Your Executive Account start and end dates.
Signup Date: The date you created your league.
Upgrade To Executive: Link to Executive Account signup
League Details
Your league details contains the following:
League Name: If you want to change your league name, type something new and hit Save.
League Logo: Your logo will show on player profile pages. Square images work best.
Add League Logo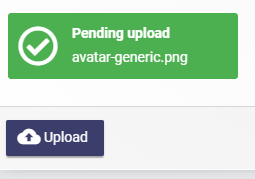 It's easy to add a logo to your Dashboard:
Click the 'Select a file' button or drag and drop your logo onto the 'Drop New Logo' arrow
Wait for a green box with a check-mark and the message: 'Pending upload' with the file name to appear
Click the 'Upload' button
League Stats
Your league stats contains the following:
Tournaments This Month: Auto-calculated number from Tournaments entered during current month.
League Activity
Your league activity contains the following:
Player Signups (by verifying their player profile page): The player that signed up & their i.p. address.
Executive Upgrade / Payments: Shows when you upgraded or when you make a payment.
Date: The date the signup, upgrade or payment occurred.
Use the filter at the top or pagination at the bottom to find a recent activity.
League Colors
Change 15 different colors related to your Leaderboards. Once you've updated the colors hit the 'Save Colors' button.